ABOUT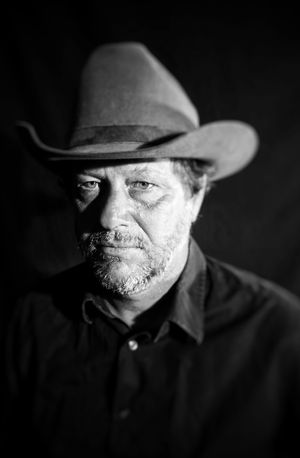 "One of Hawaii's finest" Lorene Ruymar, author of Hawaiian Steel Guitar and it's Great Hawaiian Musicians
After supporting and recording with other musicians for over 30 years Buck Giles has released  his anticipated debut solo album titled "Rolling On" and the title track single "Rolling On" available now.  Produced by Shawn Livingston Moseley who has also taken on journeys spanning musical genres from classical to reggae, hip hop to country, heavy metal to jazz, Hawaiian to blues, pop to R&B.  Locally in Hawaii Shawn has produced Hawaii Grammy nominated and Na Hoku Hanohano Award recipients.  Artists he has worked with include, Stephen Inglis, Hanale Bishop, Boogie, Dennis Kamakahi, Kanohowailuku Helm, Mike Love, Shar Carrilo, Chino Montero, Kawena Mechler, Amy Hanai`ali`i, Evasive Species, Dread Ashanti, and more. Most recently his focus has been on the singer songwriter, stripped down to their core. "Rolling On", the album, is a raw collection of original acoustic guitar and vocal songs in the genre of  , Country roots Americana and Hawaiian influenced open guitar tunings with touches of lap steel guitar, ukulele, bass and piano.
"Buck Giles demonstrates the acoustic power of Rolling On" .......Roadie Music
Buck Giles is a singer-songwriter, multi instrumentalist known for both his traditional Hawaiian style of playing the steel guitar, and his eclectic blending of American roots music (Hawaiian, Country, Folk and Blues). Born and raised in Honolulu Hawaii, he is one of the last students of Steel Guitar Hall of Fame inductee Jerry Byrd and protégé of the acclaimed Hawaiian musician Bill Tapia. Most recently he was featured as the cultural Hawaiian steel guitar player for Billboard and Rolling Stone acclaimed singer-songwriter Zeshan B when he was hosted by The Doris Duke Foundation Shangri La Musician In Residence, Honolulu Hawaii.  He also has shared the stage with the father of Exotica Martin Denny, Lopaka Colon, Grammy nominated artist Stephen Inglis, Ki Ho`alu Legacy Award recipient Makana and Grammy award winning slack key artist Jeff Peterson, among others. He has recorded on numerous albums as a featured artist, performed with groups that have opened for Taj Mahal and Los Lobos and while living in Los Angeles was a member of popular Hollywood Indie Psych-Rock band XuXu Fang when they won the coveted LA Weekly Music Award gaining national attention.  In recent years he has appeared on 5 albums nominated for Hawaii's equivalent to the Grammy's, Hawaii Academy of Recording Arts, Na Hoku Hanohano Awards.
Currently, Buck also performs with the Reggae Punk Rock band It's the Fiz and occasionally reunites with his band from the `90's Frogchild.  He Also continues to perpetuate the traditions of the Hawaiian steel guitar with various artists while also incorporating it into modern musical genres.  In between balancing family, a career as a Hawaiian Lifeguard for the City And County of Honolulu, music and surfing, he furthers the education of Hawaiian Music by manufacturing his own lap steel guitars and by tirelessly researching the documented history of Hawaiian music in journals, manuscripts, photographs, sheet music and news print for his future book that unravels the mysteries and true account of the evolution of guitar and early string band music in 19th century Hawaii.